STREFOWA goes to ECOMONDO 2017 Expo!
Uploaded by: Iris
Uploaded on: 18th October 2017
Author(s): STREFOWA

Overview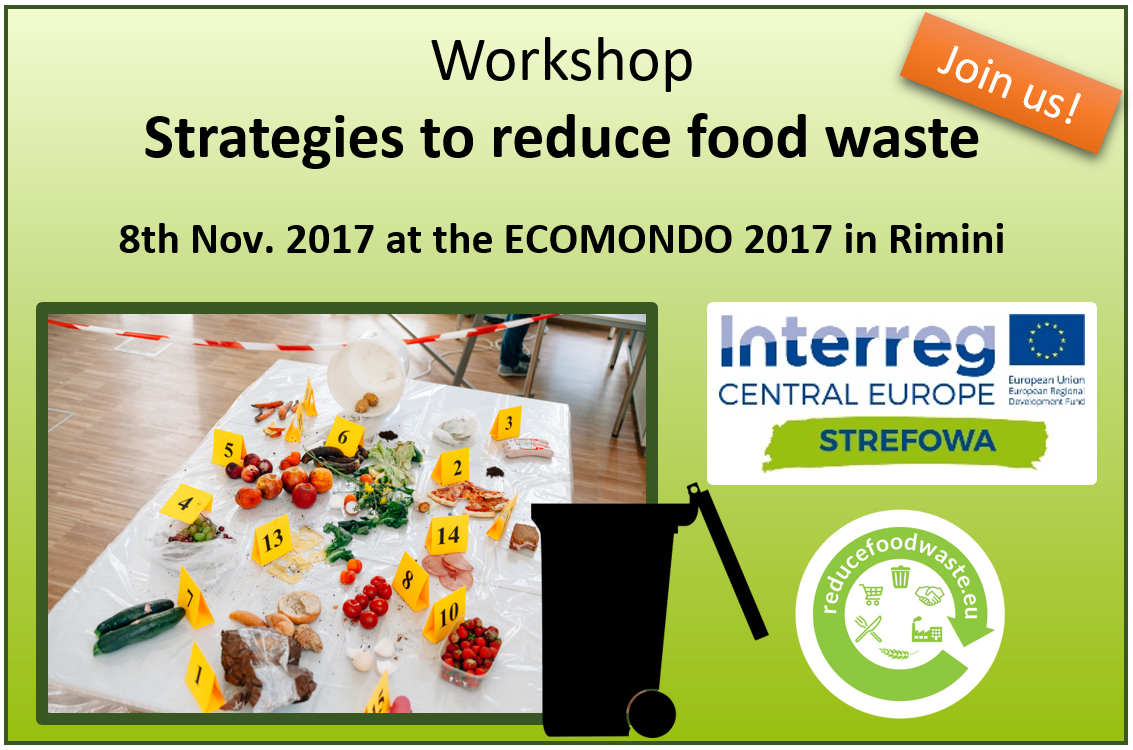 STREFOWA GOES TO ECOMONDO 2017!
We are excited to announce that the STREFOWA project will be hosting a multi-stakeholder workshop on strategies to reduce food waste at the Ecomondo 2017 in Rimini. This event will take place on 8th November, 10:00 am. Within this workshop, ways shall be elaborated how long-lasting transnational cooperation between relevant stakeholders with various backgrounds can be established, fostered and maintained.
Whom do we address? Food waste occurs along the entire food supply chain. Therefore, we invite everyone connected to or interested in the food supply chain: Representatives from local, regional and national governments, NGO's and related food (waste) interest groups, biowaste and food waste environmental consultants and scientists, hotel managers, food retailers, food banks, waste management companies, private citizens, and everyone else interested in tackling food waste! Apologies for any cross-posting!
Contact name:
Iris Gruber
Contact email:
iris.gruber@boku.ac.at
More info link:
http://en.ecomondo.com/events/program/conferences-and-workshops/e6371107/strategies-to-reduce-food-waste-in-central-europe.html
Files
Start sharing your knowledge!
Upload your own resource and share your ideas with the rest of the community.
Sign In | Share