Norwegian Supermarkets and Food Waste – Prevention and Redistribution Strategies
Uploaded by: Tomas Haug
Uploaded on: 2nd October 2017
Author(s): Paula Capodistrias for Framtiden i våre Hender (https://www.framtiden.no)

Overview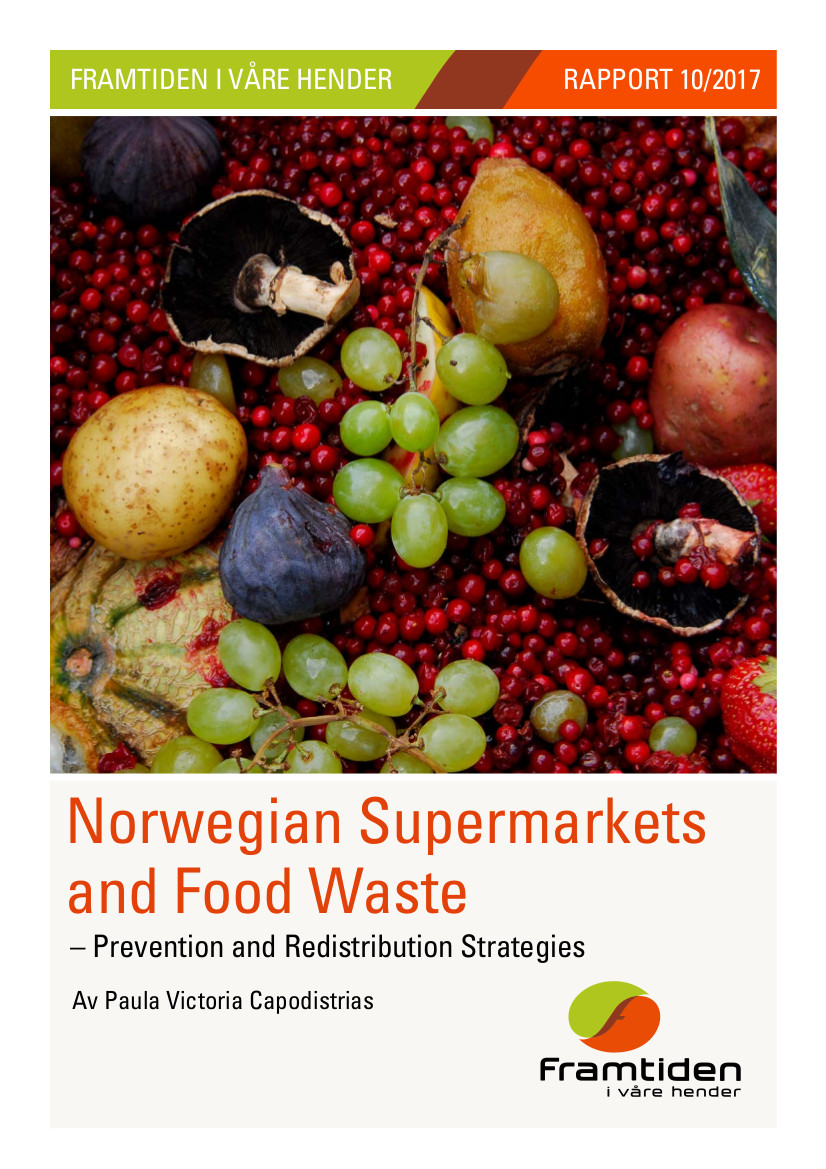 In the last few years, Norwegian supermarkets have set in place different strategies to reduce food waste. These include more efficient internal practices but also the promotion of food with short shelf life at a reduced price, and the redistribution of surplus food to charity. Unfortunately, our research shows that while 98 % of Norwegian supermarkets have a designated area of the store to promote food with short shelf life for up to a 50 % discount, only 48 % of the supermarkets donates its surplus to charity.  Although most store managers report that the reason they don't donate surplus food is because they don't have anything left at the end of the day, our research found evidence that food waste containers outside supermarkets still have a lot of edible food in them. The results of this study show that more transparency and collaboration between supermarkets and charity organisations is needed.
Contact name:
Paula Victoria Capodistrias
Contact email:
paula.capodistrias@gmail.com
More info link:
https://www.framtiden.no/201706237165/aktuelt/mat/butikker-kaster-mat-de-kunne-gitt-til-trengende.html
Files
Start sharing your knowledge!
Upload your own resource and share your ideas with the rest of the community.
Sign In | Share