Share Food, Cut Waste
Uploaded by: Angela Frigo
Uploaded on: 29th September 2017
Author(s): Fondazione Banco Alimentare Onlus and Politecnico di Milano

Overview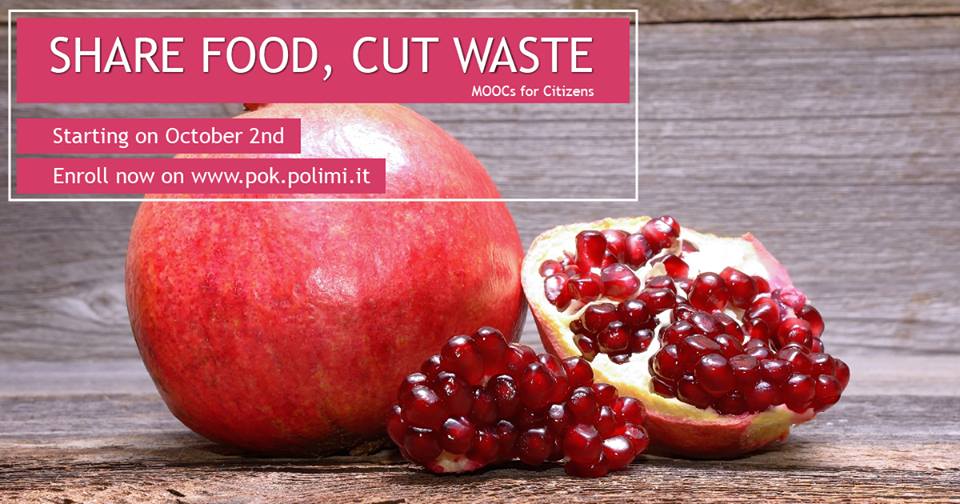 Fondazione Banco Alimentare Onlus and Politecnico di Milano are launching a MOOC (Massive Open Online Course) on "Share Food, Cut Waste". From words to action: surplus food management to tackle food poverty and food waste. This course is addressed to food business operators of the food supply chain, public authorities, food banks, non-profit organizations as well as consumers, students, and citizens. It provides insights on issues such as the food waste hierarchy, food donation, healthy and responsible patterns of food consumption, and food banking. The course also offers operational guidelines, best practices and conceptual models to managers, employees and volunteers who want to get proficient in the recovery and redistribution of surplus food. This course is in English, completely online and for free.
Classes start on 2 October. You can click here to read the course description, watch the trailer and discover the teachers.
Contact name:
Angela Frigo
Contact email:
frigo@bancoalimentare.it
More info link:
https://www.pok.polimi.it/courses/course-v1:Polimi+SFCW101+2017_M9/about
Videos
Start sharing your knowledge!
Upload your own resource and share your ideas with the rest of the community.
Sign In | Share